This is a Sponsored post written by me on behalf of MetLife Foundation for SocialSpark. All opinions are 100% mine.
I remember always making my mom something special with a handmade card for Mother's Day when I was a kid. I always loved the look on my moms face when she saw what I made. I always included some sort of cute little poem that my mom always treasured.
I decided to keep the tradition alive and make my mom a #Moem with the help of MetLife. A #Moem is a poem shared on a social media account that rhymes and is 135 characters or less.
The #Moem maker from MetLife is super easy to use because it helps you with the starting sentence and gives you suggestions on what rhymes with it. You just pick from a list of first sentences and then type in the second one.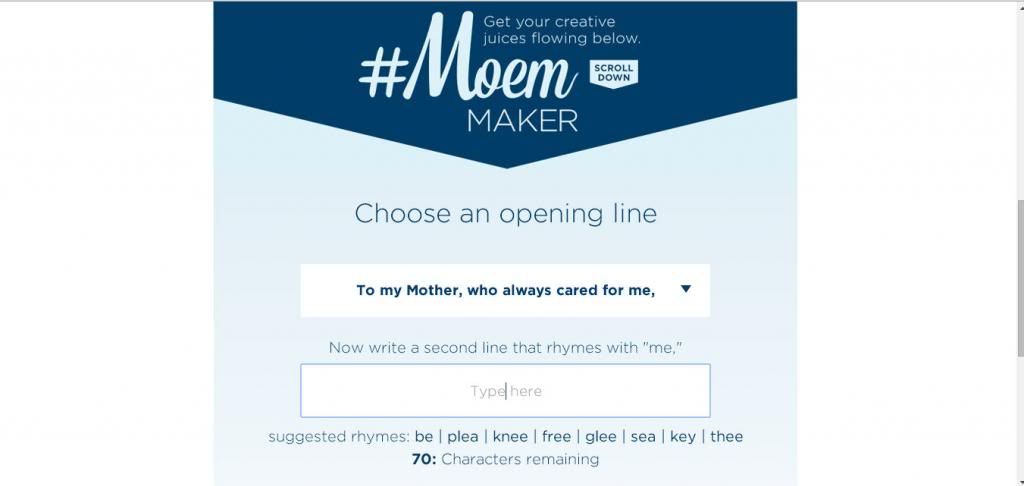 The best part of about creating a #Moem is that MetLife is giving Dress for Success $10 for each one created. Dress for Success is a great cause that helps low-income women gain economic independence for themselves and their families while supporting them during their search for employment.
Please click on the #Moem and make one for your own mom or any other mom you would like to celebrate and post it to your social channels. You can help MetLife raise up to $50,000 for this awesome charitable organization. Remember you are not only creating a tribute to your mom but you are also helping to make a difference in other moms all over the country.